just landed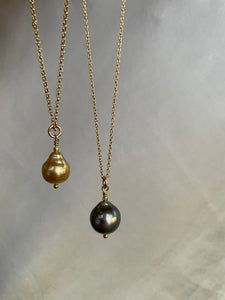 Exclusive South sea pearls
South sea pearls are rare and exclusive, they are cultivated and grows natural over 2-4 years. South sea pearls have the thickest nacre of all pearls and a fantastic lustre, this is why the pearls are both distinctive and valuable. You can find them in colors ranging from optic white to deep lustrous grey and honey gold.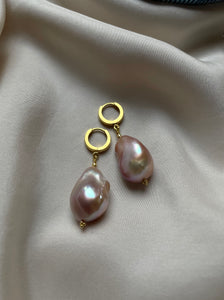 Beatuiful pink Baroque pearls
Pearls are timeless and classic but if you want something different choose the irregular shaped Baroque pearl. They have a beautiful luster and color. The value of a pearl is determined by origin, shape, color and luster. Freshwater pearls are formed inside oysters or mussels. They are formed when a foreign object, such as a grain of sand, enters under the shell of the mussel. The mussels create layers of mother-of-pearl around the foreign object and a beautiful pearl is formed. Pearls can be found in many different colors from classic white to grey shades and as here to beautiful apricot/honey and pink/lavendel shades. The lustre is just amazing!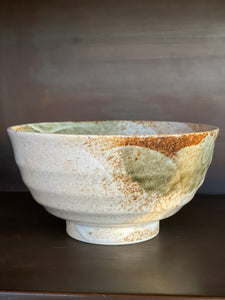 Hikari, Japanese bowls
Did you know that Japan has one of the world's oldest traditions of ceramic manufacturing? Ever since the Stone Age, this art form has evolved. Different styles come from different cities. Here bowls from Toki one of Japan's most famous areas for high quality ceramics.
Blue Monday STHLM
Ett varumärke där VACKERT och HÅLLBART står i fokus.
Blue Monday tillverkar smycken av omsorgsfullt utvalda material. Kollektionen är inspirerad av naturen och vår omvärld, varje smycke är handgjort och unikt.
De Baroqua sötvattenspärlor som används kommer från de främsta odlarna och har en fantastisk form och lyster.
Smyckena tillverkas i 18K Gold-filled Sterling silver, nickelfri Sterling silver, halvädelsten och japanska seed beads.
Vi erbjuder ett litet men utvalt sortiment av Japansk keramik i världsklass. Keramiken kommer från regionerna Arita, Mino och Hagi. Rustik och karaktärsfull men ändå delikat vacker är hur vi beskriver den.
VARMT VÄLKOMMEN